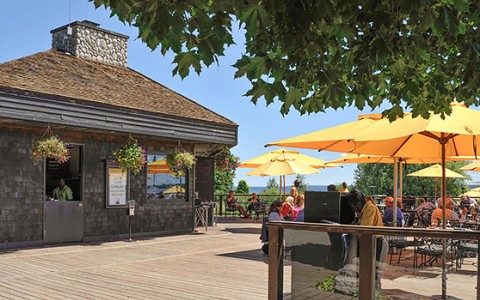 Bistro on the Greens pairs great summer bistro dishes with extraordinary views.
Overlooking the Greens of Mackinac, our picturesque 18-hole putting course, this popular spot features outdoor seating.
We've added something truly special to our alfresco dining at Bistro on the Greens, a lounge area overlooking the straits complete with fire pits.
11:00 am – 11:00 pm
<>
Visit Bistro on The Greens – Mission Point Resort Website >>>>
<>