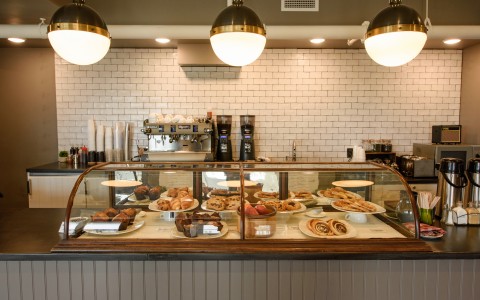 Enjoy artfully crafted lattes made with Lavazza coffee and our made-from-scratch croissants or lemon bars.
You will also find grab-and-go foods, Mission Point wines, and pasta sauces. Enjoy the views and take a moment to check your email using our free Wi-Fi.
Take a jar of Mission Point's marinara sauce home with you tonight. They can be purchased in Boxwood Coffeeshop and Cafe.
Mission Point's exceptionally curated Sauvignon Blanc, Chardonnay, Pinot Noir, Cabernet Sauvignon and Blanc de Blanc are available for purchase in Boxwood Coffeeshop and Cafe.
<>
Visit Boxwood Coffeeshop & Cafe – Mission Point Resort Website >>>>
<>