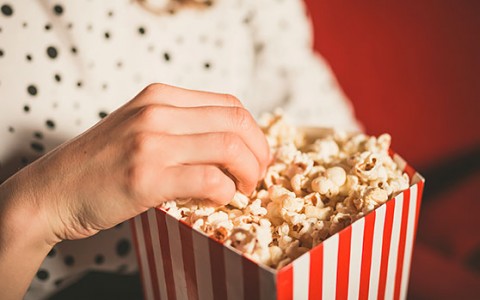 Located next to Lakeside Spa & Salon and across from Bicycle Rentals, our historical theater is a one-of-a-kind Mackinac experience. As the only movie theater on the island, it will give you the feeling of going back somewhere in time (literally – the classic theater scene with Christopher Reeve in Somewhere in Time was filmed in here).
MOVIES ON MACKINAC sponsored by Mackinac Arts Council
Mackinac Island has a rich tradition of filmmaking from Hollywood blockbusters to indie flicks. Join us this summer for an eclectic selection of classic and new movies in the Mission Point Theater.
Movies are shown every Tuesday at 7:30pm and every Sunday at 4:30pm from May 30 to October 31 (plus some special showings). On rainy days movies are shown continuously throughout the afternoon. In fair weather during warmer months, Tuesday and Sunday movies are shown at dusk on the Great Lawn at Mission Point.
<>
Visit MOVIES ON MACKINAC – Mackinac Arts Council Website >>>>
<>
Visit Movie Theater – Mission Point Resort Website >>>>
<>