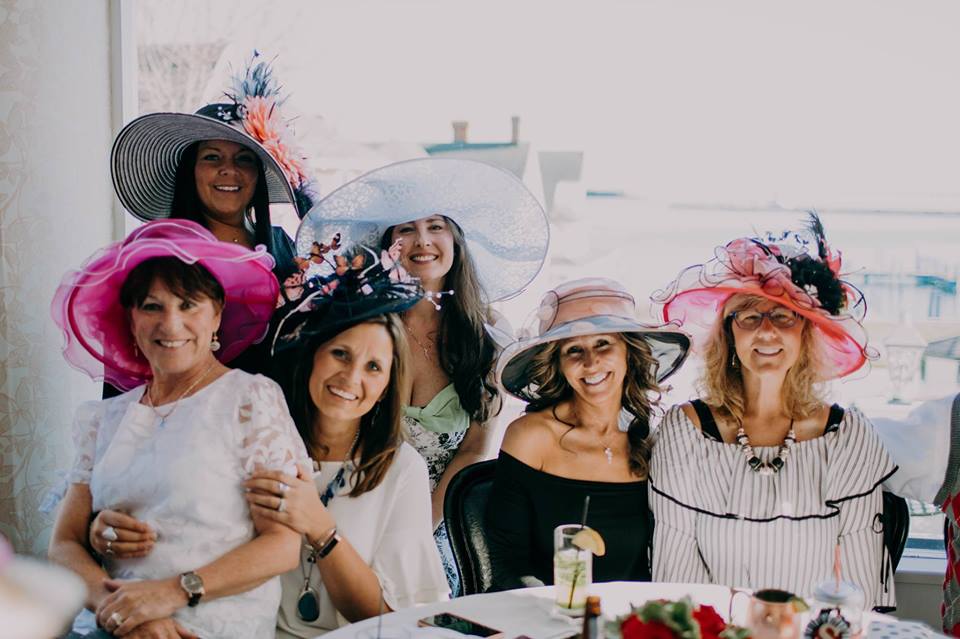 Ladies & gentlemen pack your Derby Duds for an evening of Juleps & Jockeys.
Cheer for your choice thoroughbred on your favorite equine-filled island. Island House Hotel opens just in time for the 3rd Annual Derby Day Soiree in the 1852 Grill Room. Sip on blue-ribbon-worthy mint juleps and bourbon.
Live broadcast of the Kentucky Derby accompanied by music & commentary by DJ Mike Williford. Pack your southern Sunday best, Derby attire is expected. Fantastic prizes for the biggest hat, best dressed, cutest couple, equestrian trivia, & other contests.
Mackinac Horsemen's Association will be raising funds to support local equestrian activities with a hat decorating table with all the materials you need to make your appearance exquisite!
Island House Hotel Derby Deal Package
Package based on double occupancy. Subject to taxes & fees. Dates subject to availability. Additional adult and children's rates apply.
Stay Friday or Sunday night for only $99 for traditional rooms, $149 for deluxe rooms, $199 for premium rooms by calling the hotel to add to your Saturday reservation.
Island House Hotel Derby Deal purchase is required to attend. This popular event fills quickly.
<>
Visit Island House Hotel Website >>>>
<>
Island House Hotel On Facebook
<>
<>
Visit Island House Hotel On Facebook >>>
<>
Visit Island House Hotel Website >>>>
<>